Aboard the submarine
For more than 30 years, the submarine Flore-S645 has taken up its quarters on the former submarine base in Lorient. It has been open to the public since 2010.
Memories of the submariners
Equipped with an audio guide recounting tales and anecdotes told by former submariners step over the threshold into the submarine Flore-S645. 
Step by step, the visit leads you into the bowels of this great machine, from the torpedo station to the racks (sleeping areas), passing through the central navigation and manoeuvring station and the emblem of the submarine services - its periscope.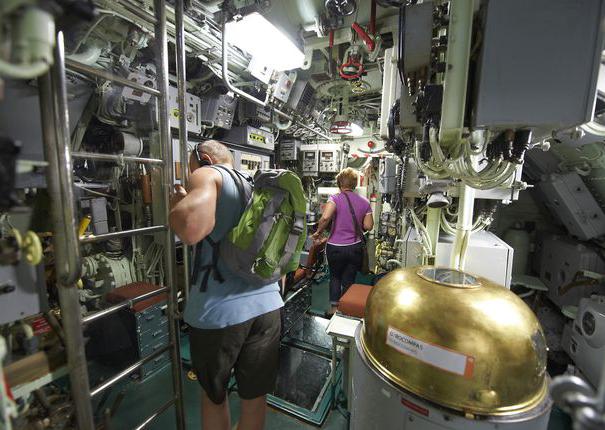 The remarkable life of the crew
You will be surprised by the narrowness of the passageways and start to imagine the life of the 50 crew members taking turns at their posts, 24 hours a day on 30-day missions.
You can relive the highlights of the crew and discover the atmosphere of life on board. You are now in total immersion!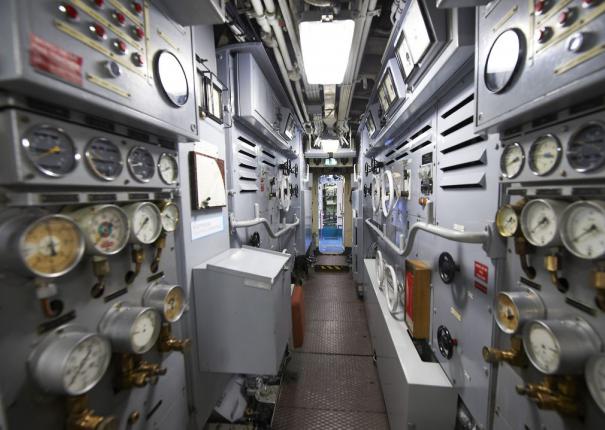 The Flagship of the French Navy
5th of the series of high-performance Daphne-type submarines, Flore-S645 was launched on the 21st of December 1960. In service from 1964 to 1989, she weighs 800 tons, measures 57.85 m long by 6.7 m wide and was active during the Cold War.
She has travelled the equivalent of fifteen times around the globe, including 41,000 hours diving time; almost 5 years. She made her last dive in 1989 in the Mediterranean Sea before returning to Lorient and was put into dry-dock in 1995.